Cabinets
For cabinets we rely on the long standing experience of Minkels (a Legrand company). Their Matrixcube is a stand alone, all-in one mini data center with build-in power distribution, cooling, housing and mechanical infrastructure to create an all-in-one solution. The MatrixCube does not depend on the room where it is located and can be implemented in almost any room in a company. No drastic alterations are needed to the building. Your exact needs are determined through consultation, after which the MatrixCube is assembled into the solution that meets your needs.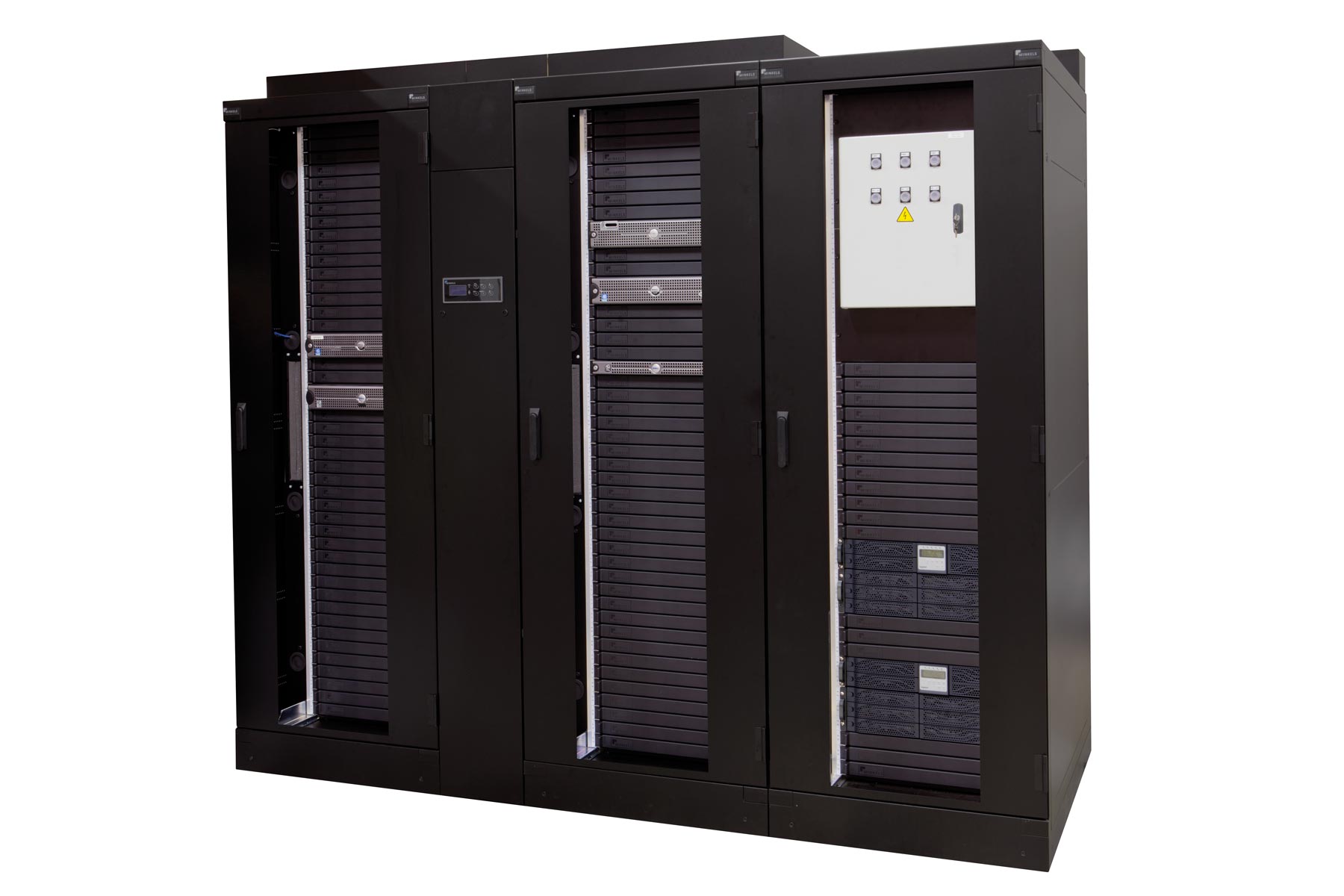 Add a Matrixcube
Containers
Containerized MicroDataCenters (C-MDC) are manufactured off-site as a Custom Of The Shelf turn key solution including optimized power, cooling, security, UPS, fire extinguishers, CCTV, 19" racks. The mobility of the C-MDC reduces the average deployment time with 50%. Because the elements are pre-fabricated costs and deployment time. They are assembled and tested in the Netherlands in a factory environment and shipped worldwide.
Add a MicroDataCenter container
SC-MDC: 4×3 Meters expected Q2 2018
MC-MDC: 8×3 Meters
LC-MDC: 13×3 Meters
Pre-fabricated
The Technical Elements to build a data center have evolved over time from custom elements to custom of the shelf building blocks designed for defined data center capacities and easy scalable. This has three advantages.
The total capital expense of a data center can be broken down into smaller capital expenses over the lifecycle of the data center.
Modular, more standardized equipment (power, cooling) can easily scale out to provide more capacity when needed
By scaling out when needed the underutilized capacity in the data center is kept to a minimum, making it very power efficient.
Over a 10 year lifecycle C-MDC's can create saving of 25% on Capex and 30% on Opex.